Urology
Urology is a medical specialty that focuses on the diagnosis and treatment of conditions related to the urinary tract and the male reproductive system. Urologists are physicians who are specially trained to diagnose and treat conditions that affect the kidneys, ureters, bladder, urethra, and male reproductive organs which including the prostate, testicles, and penis..
Common conditions that urologists treat include urinary tract infections, kidney stones, bladder problems, prostate problems, and male infertility. Urologists also perform surgical procedures like prostatectomy, cystectomy, nephrectomy, and vasectomy.
Urology is a diverse and constantly evolving field that encompasses many different subspecialties, including paediatric urology, female urology, neuro-urology, and urologic oncology. Urologists work closely with other medical specialists, such as nephrologists, oncologists, and gynaecologists, to provide comprehensive care to their patients.
Overall, urology plays an essential role in maintaining the health and function of the urinary and reproductive systems, and urologists are important members of the healthcare team.
Meet Our Doctors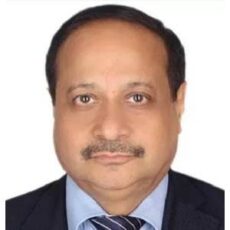 Senior Consultant Medical Urologist and Andrologist at Apollo Hospitals New Delhi
MBBS. MS, M.Ch
Make an Appointment