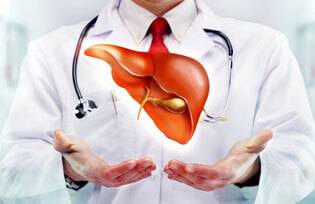 Hepatology
Hepatology is a medical specialty that focuses on the diagnosis, treatment, and management of diseases and conditions related to the liver, biliary tract, and pancreas. Hepatologists are medical doctors who specialize in the field of hepatology and are trained to manage a wide range of liver diseases and conditions.
The liver is a vital organ that performs many functions, including processing nutrients and removing toxins from the body. Hepatology deals with the diagnosis and treatment of conditions that affect the liver, such as hepatitis, liver cirrhosis, fatty liver disease, liver cancer, and liver failure. It also involves the management of other conditions related to the biliary tract, such as gallstones, bile duct disorders, and pancreatitis.
Hepatologists use a variety of diagnostic tests to evaluate liver function and diagnose liver diseases. These may include blood tests, imaging studies, liver biopsy, and other specialized tests. Treatment options for liver diseases may include medications, lifestyle changes, and in some cases, liver transplantation.
Hepatologists work closely with other healthcare professionals, such as gastroenterologists, oncologists, and transplant surgeons, to provide comprehensive care to patients with liver diseases. They also play an important role in educating patients about the importance of liver health and preventing liver diseases.
Overall, hepatology is an important field of medicine that focuses on the health of the liver and related organs. With advances in research and technology, hepatologists can provide more effective treatments for liver diseases and improve outcomes for patients with liver conditions.
Meet Our Doctors
Senior Consultant Medical Gastroenterology at Apollo Hospitals New Delhi
MBBS, MD, DM
Make an Appointment
Senior Consultant Medical Gastroenterologist in Apollo Hospitals New Delhi
MBBS, MD, DM
Make an Appointment