Dyotis Halth Pvt. Ltd. ( ISO CERTIFIED ) , We are a Health Care service provider like Medical tourism, Diagnostics including blood bank related services , health aid program, providing consultancy or assistance in choosing best treatment options in India. We also provide accommodation (rooms, apartments and hotels) Conduct teleconferences and e-mail discussion among the doctor and the patient. We appoint a dedicated manager and interpreter ( translator ) to the patient, and provide visa assistance/medical visa with airport pick up & drop. Nursing care, Post-surgery care and medical insurance services. we providing guidance and counseling with training for aggregation of NABL for laboratory, NABH for Hospital and nursing home, and ISO for any company or organization.
In addition to providing medical care, professional staff in medical tourism may also be responsible for educating patients about their treatment options, helping them navigate the healthcare system, and ensuring that they receive the highest quality of care possible.
Emergency Case
Medical tourism providers may have procedures in place to handle emergency cases, such as a 24/7 emergency hotline or on-call medical staff who can assist patients in need. It is important for medical tourists to be aware of these procedures and to have access to emergency contact information in case of a medical emergency.
Qualified Doctors
Certified doctors are medical professionals who have completed a rigorous education and training program and have passed a certification exam in their area of specialization. Certification is a voluntary process that is designed to ensure that doctors have the necessary knowledge, skills, and expertise to provide high-quality medical care.
24/7 Services
24/7 emergency services are medical services that are available around the clock, seven days a week, to provide immediate care for patients who are experiencing a medical emergency. These services are critical for ensuring that patients receive timely medical attention when they need it most, and can help to save lives in situations where every second counts.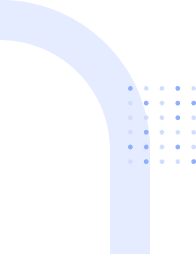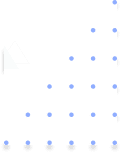 My experience with team dyotis health has been excellent in every way , team dyotis helped in each and every step like meeting with the doctor and fixing the appointment .I want to thank team dyotis health not to forget mr. Govid hamal, Mr. Naresh sir.
India best medical tourism company they are providing good healthcare services at affordable prices with best doctors of India in super speciality thank you dyotis health medical team Soni is excellent in support.
I visited there few back days ...I am strongly satisfied with dyotis health care services...I got all medically related terms on time and on the proper way ... thanks for the genuine services.
THAKUR PRAMIL PRATAP SINGH
All the staff of this organisation are very helpful. we get very good help and i will recommend to my other relative and friends. Thank you so much for everytings .
dyotis health india , medical tourism company is a very good company it helps patient to get treatement from best doctors in best hospital at an affordable cost Must recommend specially Thanksyou govid hamal sir for helping @ sewa sadan
Departments
Our Medical Services
Partner Hospitals