General Surgery
General surgery is a surgical specialty that focuses on the surgical management of a wide range of medical conditions. General surgeons are trained to perform operations on the abdomen, breast, digestive tract, endocrine system, and skin, as well as other areas of the body.
Some common procedures performed by general surgeons include appendectomy (removal of the appendix), cholecystectomy (removal of the gallbladder), hernia repair, mastectomy (removal of the breast), and colon surgery. General surgeons also frequently perform diagnostic procedures, such as biopsies, and are skilled in the management of trauma patients.
General surgery requires a thorough understanding of the anatomy and physiology of the body, as well as knowledge of surgical techniques and instrumentation. Surgeons must also have excellent hand-eye coordination and be able to think quickly and make decisions under pressure.
After completing medical school, general surgeons typically undergo several years of residency training in general surgery, during which time they gain experience in a wide range of surgical procedures. Many general surgeons also choose to complete additional fellowship training in a specific area of surgery, such as trauma surgery, oncologic surgery, or minimally invasive surgery.
Meet Our Doctors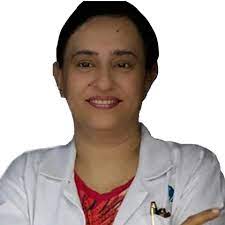 Senior Consultant Medical General Surgery at Apollo Hospitals New Delhi
MBBS, MS Surgery
Make an Appointment